AAMS Auto Audio Mastering System V3
Freeware to Download, with high encouragement to Register.
Registration ensures users to have all functions and options opened, having full control! 
The price of AAMS V3 Registered (Pro) is 65 Euro or about 75 Dollars.

 Pay with a Bank or Credit Card with PayPal 

Pay with a Bank or Credit Card with PayPro

Fill in our Contact form for Registrations or Questions. Or go to our Shop!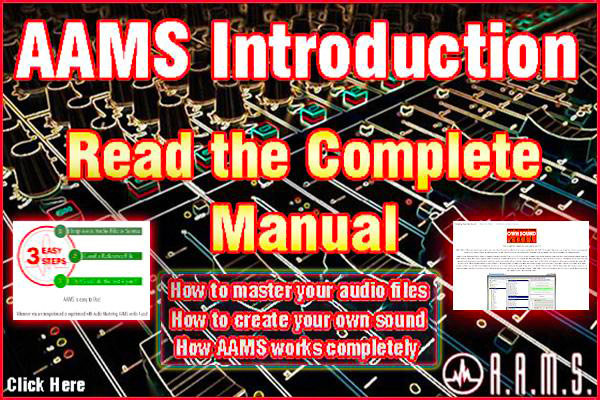 ->> AAMS V3 - Introduction Manual <<--
Here you can find and read all information about AAMS. In the First Start section you can read how easy it is to audio master your audio tracks with AAMS! How to create your own Sound! All with just a few button clicks. Now you can listen what you expect!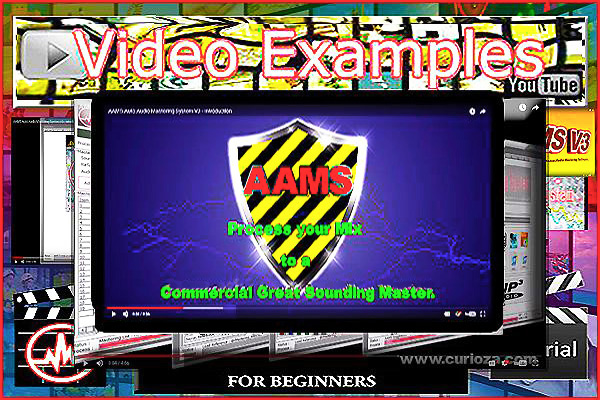 AAMS V3 - Video Tutorials Page
AAMS V3 promotional and tutorials / demonstration Video's. Learn to use AAMS features step-by-step or hear audio that has been mastered with AAMS. Learn to do Audio Mastering with AAMS easy and fast for yourself! Learn how to create your own sound!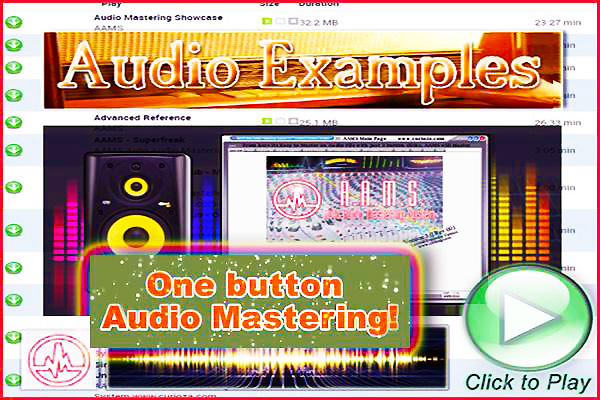 AAMS V3 - Audio Mastering Examples Page
AAMS Mastered Audio Files! The original audio files where not changed and are as found. These audio examples are mastered with AAMS Auto Audio Mastering System, Everything is done automatically and the audio files where not altered in any way or fashion.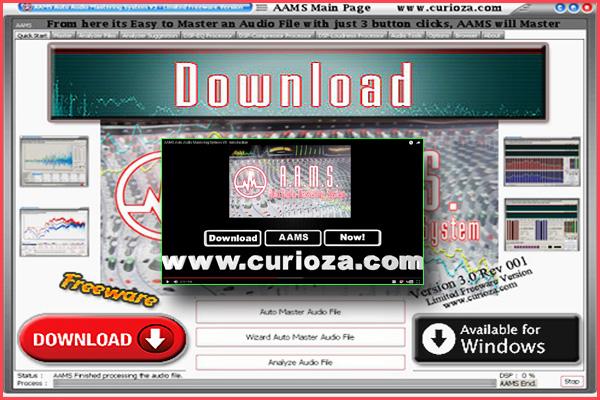 Download AAMS Auto Audio Mastering System V3 Version for Windows! Automatically Audio Master any audio file and hear your music with sound mastered to commercial audio quality! AAMS is easy to install and is easy to use! Download Now!