General
Installation Directory
Do install AAMS Setup with the standard settings. Just click until finished.
If needed install AAMS into the following directories :
x64 (Windows 64 bit Versions)
C:\Program Files (x86)\AAMS\
D:\Program Files (x86)\AAMS\
E:\Program Files (x86)\AAMS\
F:\Program Files (x86)\AAMS\
x86 (Windows 32 bit Versions)
C:\Program Files\AAMS\
D:\Program Files\AAMS\
E:\Program Files\AAMS\
F:\Program Files\AAMS\
Installation of AAMS Setup into other directories as listed above is not recommended.
Windows Compatible
AAMS is a 32bit Windows software program. Compatible with 64Bits WOW.
AAMS will determine your Windows Version and apply settings accordingly.
AAMS will run on all Windows Systems 32 Bits or 64 Bits.
AAMS will run on Windows 10, 8, 7, Vista, XP.
Having problems or Errors ? Run AAMS as Adminstrator!
Navigate to the AAMS shortcut (desktop)
Right-click the program icon (the AAMS.exe file).
Choose Properties.
On the Compatibility tab, select the Run This Program As An Administrator option.
Click OK.
If you see a User Account Control prompt, accept it.
From AAMS V3 Rev 003 and above by installation will determine the settings for AAMS software for each windows version. This means Compatibility settings are generated by AAMS setup software. AAMS setup installer will determine your windows version and setup accordingly!
Running AAMS on Windows 7, use Compatibillity settings Windows XP Service Pack 3.
Running AAMS on Windows 8 or 7, use Compatibillity settings Windows 7.
Run AAMS as Adminstrator.
For windows 7 and 8 users, use Screen DPI Setting 92 DPI for best results.
When you have Error Check -> www.curioza.com / menu / windows problems.

Importing Audio
The Audio Format Files need te be correctly written (logic for instance does not).
So if you have error messages, use AAMS Tools tab to convert your files to
the correct format. Or use a program alike Wavelab (Audio Editor) to save a WAV File in the correct format. You can also use Format Factory Convertor that is a free tool.
So if you get error messages importing a file. Try another file or correct the problem.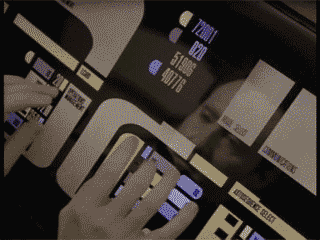 AAMS Contact Form

The Contact Form is send to sales@curioza.com
Mostly we will react within the hour or within a few hours.
We will reply within 48 Hrs maximum.
(For Paypal Payments please allow some time for processing your payment, this can take up to a few hours for Paypal to process your payment.
In the mean while you can pass you username and installcode, read for exact infomation to register AAMS by reading registration details or the registration page)
Register for the AAMS V3 Full Version.
The AAMS software is freeware, with an encouragement that the user makes a registration to the Full Registered Version.
You can show your support and appreciation for AAMS and future development by registering.
To make full use of the AAMS Software Package by Registration, use the Registration page.
You can also use the AAMS Contact Page and ask for an invoice, be sure to add your own email adres.
Without any blocking of professional options, a registered and licensed user can make use of all AAMS V3 Functions!
Keycode Instructions :

Follow these instructions and Send us your Registration for a License!
You need to download AAMS (www.curioza.com) from the download page.
Then open the 'AAMS.zip' file and start 'AAMS V3 Setup.exe'.
When AAMS is fully installed, start AAMS.

Goto the - License - tab inside AAMS software to register.

(1) Fill in your username, just type any name you like (example 'Denis van der Velde') and Copy your Username and (2) Copy the Installcode.
Send your Username (1) and Installcode (2) back to sales@curioza.com

We will respond to your registration and payment by email with the corresponding keycode.

You have your username and installcode and you recieved the Keycode ?
Open AAMS Software, Fill in your username (1), for instance 'Denis van der Velde'  (Example use your own Username instead).
Fill in the Keycode (3) we have send you, for instance ' AAMS-XX-XX-XXX' (Example use your own Keycode instead).
Use the ' Registration' (4) button in the AAMS software About tab and follow instructions.
You are now a Registered and Full Professional AAMS user!
When you need a Keycode or need to send Username and Installcode, fill in the contact form.