AAMS
Welcome to AAMS, the introduction towards Automatic Audio Mastering!
As a musician or engineer working on music, you need the best sound possible when releasing material to the public. To audio master a mix towards a professional commercial quality recording and to create a sound for all audio speaker systems is a difficult and time consuming task.
This is where AAMS steps in and takes control!
AAMS is windows freeware for Audio Mastering. Featuring 100 Band Equalizer, 8 Multiband Compression, Balancing and Loudness settings for internal DSP Processing with all audio corrections automaticly done purely inside the AAMS Program. Also AAMS installs a Reference Database of 200+ Musical styles. Creating your own personal sound! Making the mastering process easy and less time consuming, having a good overall commercial sound quality, to process your Mix to a commercial great sounding Master.
Now you can listen to what you expect!
AAMS Auto Audio Mastering System V3
AAMS V3.x is freeware to Download, with high encouragement to Register.
Registration ensures users to have all functions and options opened, having full control! 
The price of AAMS V3 Registered (Pro) is 65 Euro or about 75 Dollars.

 Pay with a Bank or Credit Card with PayPal 

Pay with a Bank or Credit Card with PayPro

Fill in our Contact form for Registrations or Questions. Or go to our Shop!

AAMS Auto Audio Mastering System
The license and keycode are for all versions of AAMS V3 and upcoming V3.x versions.
User Registration is needed for administration purposes only and offcourse to open all professional features of AAMS Software.
We do not use your user information for other purposes but to keep track of the license system, read our license agreement.
A single registration license grants you acces to all professional functions with a single AAMS V3.x version installed on one single computer you retrieved the installcode from.
So be sure you have AAMS software installed on the computer you need the License for, wise the given Keycode will only work for that computer.
Just understand when you buy for the first time a registration license and pay 65 Euro's for a AAMS V3 single computer licence, you are a registred and licensed user. 
And when you send in the installcode, you will get an email with the corresponding keycode.
With this AAMS V3 registration as a user, you can register each extra copy on another computer of AAMS V3 software later on at a half price discount.
For AAMS V1 or AAMS V2 users there is a special Upgrade half price discount available towards all AAMS V3.x versions.
Please allow a maximum of 48 hours for us do our adminstration and send you the correct Keycode back.
To get send a invoice or have any questions, you can send an email or use the AAMS Contact Form below this website.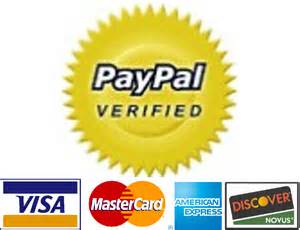 If you want to install AAMS V3.x version to another computer, you will get a different installcode.
Therefore the combination of installcode and keycodes given, are unique!
Each computer you install AAMS needs a seperate Full Registration License applied.
Therefore you can register a license for AAMS V3.x version for each single computer and it's installcode / keycode.
Every other computer (you have 2 or more computers) as a registered user there is a half price discount.
Because as a registred user can have one or more licenses at cheaper rates, but not the first license. 
For AAMS V1 or AAMS V2 users there is a special Upgrade half price discount available towards all AAMS V3.x versions.
Use our contact form for any keycode or license questions.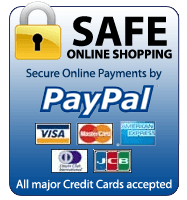 With PayPal, you're protected from checkout to delivery.
You can pay with your Credit card or with your Paypal account.
We spot problems before they happen with the latest anti-fraud technology.
Your financial info is never given away to sellers. 
And if something goes wrong with your order, the order will be cancelled right away.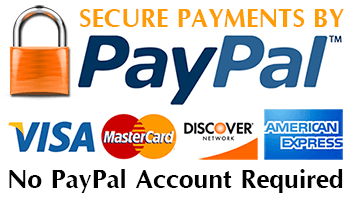 Safe and easy online payment
With PayPro you can easily pay your customers. Furthermore, we would like to make it even easier with extra modules, links and plugins.
Guaranteed safe
The security of your money and the data of your customer are central to PayPro. We do not have a license from De Nederlandsche Bank and Currence for nothing. Moreover, our requirements go beyond all standard standards.
That is why you use PayPro
Your payments at PayPro go quickly, easily and safely.
Fraud prevention
We keep an eye on everything and constantly check what happens. Suspicious customers, IBANs and IP addresses are tracked to exclude risks.
User Review 158
I have gone to great lengths to self-master my various CDs out there in the void. I have had AAMS for a number of years but never used it because I didn't understand how to use it ... because I never read the manual. Duh.

So, anyway, being bored, I read the manual couple times and watched the videos. Listening to what it does against the various "references" it seemed that the "modern.aam" reference worked best for my stuff. Choosing to use the 50 band EQ and 8 band compression, I fed it a few of my already "mastered" mixes and was very pleased. Once I looked at what it had done to the EQ, I saw that I did have a bit too much low end in some of my tunes, etc. Bottom line is that I agreed with what AAMS was showing me as deficiencies in my technique, and that the result sounded better than it did before processing. So I'm kinda blown away I've had this and never gave it a try.

For example on my self-mastered song "Always Me", all of the EQ bands consisted of tweaks in the 1 - 2 db +/- range which seemed to indicate that I had generally done a fairly good job, and that AAMS was not going EQ-batsh*t. However, it did choose a 3.7 boost at 56 Hz and a 4 db cut at 103. So I listened closely to the 2 versions, and I had to admit that the AAMS version had a cleaner sounding low end, and that the kick stood out tighter and more clear. The compression across the 8 bands was a gentle 2:1 with 1 to 3 db compress which is what you might expect from mastering.

I helped construct a million dollar studio (that immediately went bankrupt), and have been recording more years than I would care to admit. I've treated my room to handle early reflections, and have bass traps in the rear corners. I have sophisticated and costly plug-ins. I've studied to make myself better at what I do. Both me and my wife (who has perfectly flat 20 to 20,000 hearing) think that AAMS re-masters of my masters sound better than my masters. Damn.
Greg Raves